I'm gonna show you tonight, I'm alright, I'm just fine,
& you're just a tool, SO WHAT!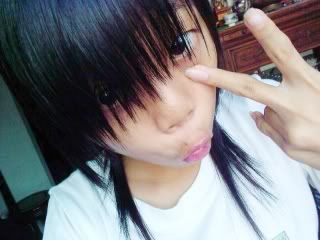 I was bloghopping to my daily bloggers and I saw some interesting quizzes from
Amelia's
and
Steph's
blog :D
Was playing around with it and some I think it's kinda true and some are nonsence, LOL!
Click on them to try yours!
HAVE FUN!♥

What Do My Stars Say About Me?

I agree with too sensitive, easily hurt, rebellious when restricted..
The rest, they siao one.. HAHA!
What Kind Of Chinese Animal Am I?

okay, I seriously got nothing that I 100% agrees with ._.
What Are My Lucky Colours?



ooooh, there's PINK & WHITE! *Smile with teeth*