I was bored! So tried googling about photoshops
Edited some pics also and while I was surfing, I found a web that has nice and simple gradient buttons
Picture below done by my "new found" photoshop functions!
This was the button I made while I was bored!
oh finally, I learnt how to do this effect!
I like the background! Colour pink and yellow suits sometimes

Very less people know I got do button request, so whatcha waiting for!?
Gift I made for readers while I was bored.
Haha! Feel free to grab it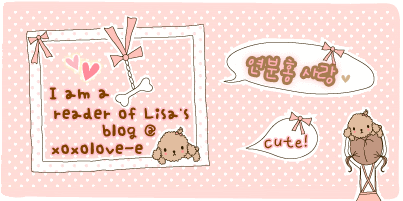 Got this from Valerie! My first
new Year
gift