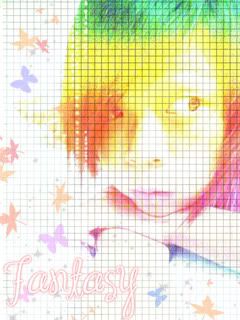 I hopped around to websites again and found a web that teach editing of icons with photoshop which only i shared with
Amelia
okay, it's nothing to be happy about because..
I DON'T EVEN KNOW HOW!!!
I got tired of learning so i went to edit my own pic
It's kinda rainbowly so i input the words "
fantasy
" into it
I don't know whether does it match but, i like it!
I'll wait till my interest for making icons is back then i'll go learn it again
I love Amelia's portfolio avators!! The fonts, the images, matches perfectly
You people should go visit!
Thechocogoodies site!
Sayonara.