HAPPY BIRTHDAY XOXOLOVE-E.BLOGSPOT.COM!!!

yup, today is my blog's birthday! I can't believe i blogged for 2years

Hahaha!
[edit]
Thanks for all the wishes everybody!
My blog said thankiew~

And thanks people for the gifts, i find them all so cute

Thanks M-ichiko!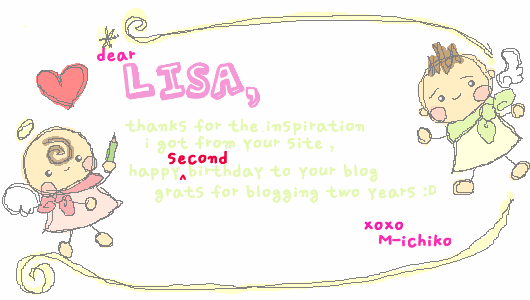 Thanks Isabel!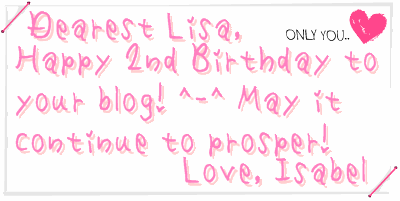 Thanks Qing!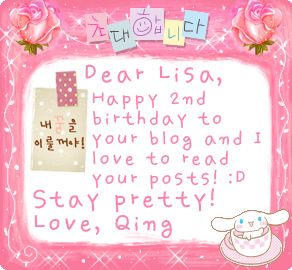 Thanks Amelia!

okeh! Gotta deal with my tagboard now!
Hehe, lastly, thanks, arigato, xiexie!!