Current mood: Jealous.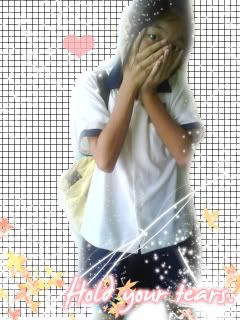 Yeah! I've finished doing my new blogskin :D
Still PINK, as usual :]
Sorry if my column is not aligned in your comp, should be due to the screensize D:
I took around 3 days right? So tiring.
Anw, Shihui♥ bought me a Pink bunny pencil box today :D
Very cute! I finally got new pencil box again!
Thanks Shihui♥! :D
Tomorrow no school, E-Learning Day :D
*Shouts*
I will be online, I will be free, cause my blog is finished fixing, oh wee! :D
*Screams*
虽然时间过不久,我已经在想你了.