Current mood: Tired, IMY


okie, gna blog what I've done tday! :D
Phew, lonnng day!(:
Woked up & I used t comp arnd 8.45AM,
Edited my blog banner :D
Nice nice?! I spent 2 hours doing it de leh):
Heehee, okay, vv.
While making my blog banner, Azaria♥ & ziyi♥ ringed me & asked me whether can they come up my house or not.
I seriously couldn't recognise their voices ._.
Then they go, "I'm your bestfriend lah!" *

bhb

*
Haha! JKJK! xD
*

A little sad they didn't jio me go study

* Sads.
okay, so they came up & we camwhored :D
*

Aiyah, which girl dunt camwhore?

* Heehee :b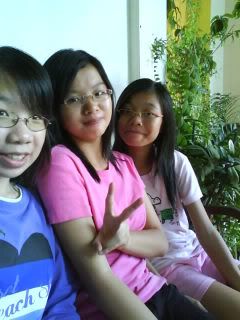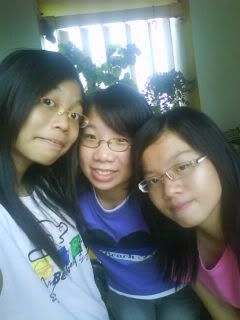 yay! I looked tall here! :D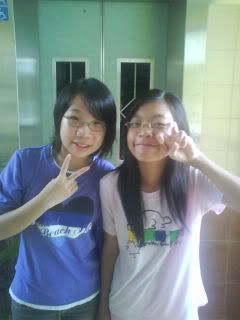 I ♥ this pic! I look so kiddy! Haha! :p


Then we decided t go t Yishun Park :D
Which is near Azaria♥'s house, quite far from my house tho :/
While on our way t Yishun Park, we ate Mango Pudding! :D





I'm t extra with t spoon on my mouth :p


So, we reached Yishun Park! *

Like finally

* :D
Played t swing & t so-called up down up down thingy, Azaria damn funneh lah!
She just dunt dare t get up that thing xD
okay, butts on t swinnnnnnnnnng!!!


WARNING: The following pictures may look retarded, but we're just having fun


LOLS.





I look so retarded! x.x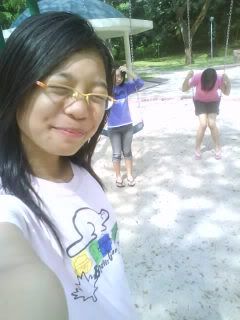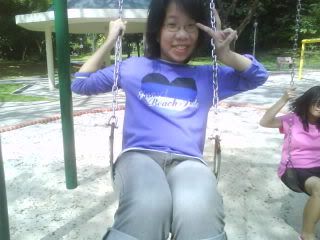 Azaria♥, cute right! :D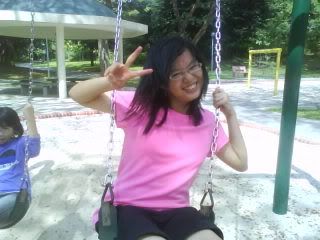 Ziyi♥ :D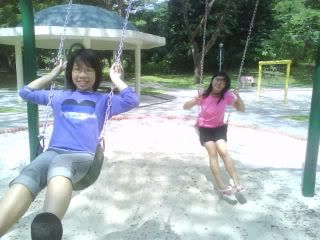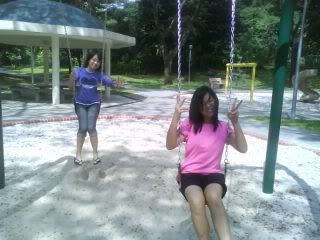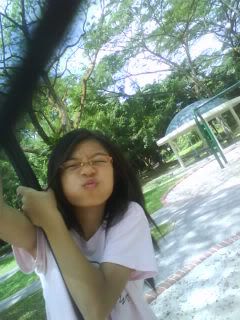 okay lah, actually got alot one, but it's just too retarded :p
Somemore very less of me right? Cause I'm even more retarded then they are! xD
& then we went t Yishun Safra t enjoy air-con, haha!
It's so damn hot lah! Beat~~~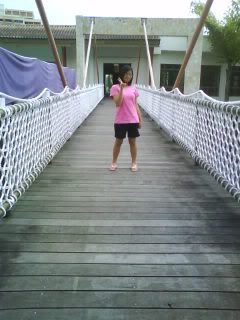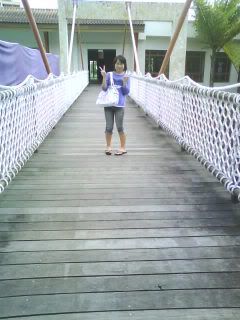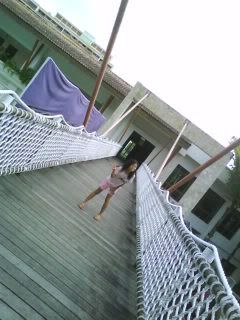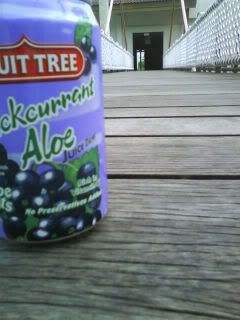 The drink I had for today :D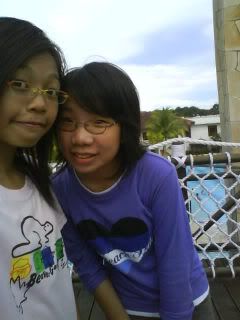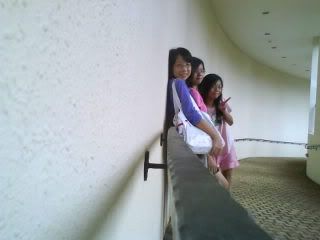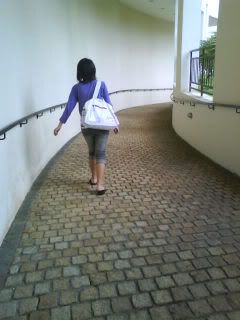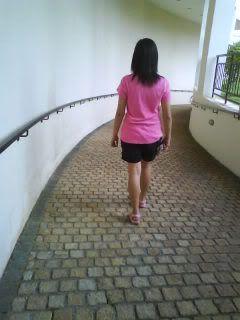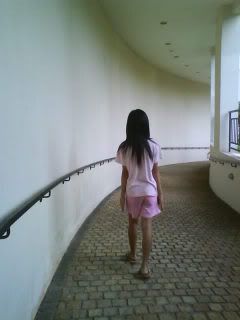 Was pretending t be a robot then xD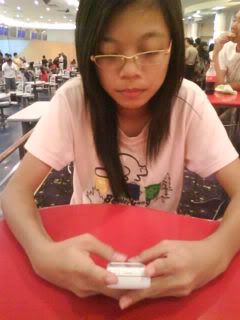 Crazy Azaria♥ taking my pic xD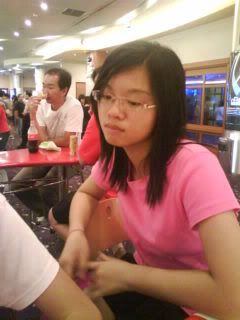 Another one xD


Thanks Azaria!♥ :D


Headed home after that, cause.. Ziyi♥ & Azaria♥ & me know why lah! xD
It was arnd 6PM when we have reached home.
Then Ziyi♥ said she wna go t Yishun Stadium Gym there, so after we have reached home, we met up again! :D
*

I told U it was a long day

* :p
I bathed first because I fall on t sand when I was playing that up-down thing xD
Urgh, damn stupid! Then I have my dinner then met up with Azaria♥ first at ABC Supermarket before meeting Ziyi♥ at her house :D
Then we headed t the Yishun Stadium Gym, quite a few distance from t MRT only :D
I dunt feel tired after exercising leh! I dunno why! @.@
Then we went t the toilet & took some photos again :x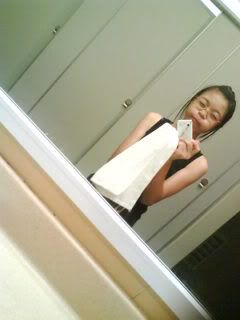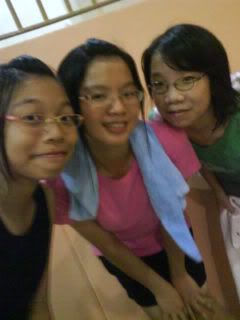 After gym-ing :D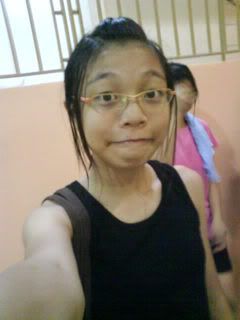 Me after gym-ing :D


Was looking at the Taekwondo people dancing, so sissy, haha! :x
ONW back home, we slack at a playground near Yishun Stadium there.
It was about 8.3oPM+
Was feeling sleepy at that time already :p
Camwhored for awhile then walked t Pasar malam :D
*

I dunt wna show my pictures cause I looked dark x.x

*
okay, was pasar malam-ing when I saw a cute Hello Kitty bag D:
Was broke, so.. oh wells..
Everyone was feeling tired already so we each headed back t our home sweet homes :D
By the time I reached home, it was 9PM already D:
Phew, long day with Azaria♥ & Ziyi♥ luh.
Feeling a little tired & sleepy now :p
Chiong-ing on my post because Azaria♥ wna see my updated post! ><" Ending my post here, my eyes are starting t close already. So, goodnight peeps! :D
-
-
-
-
-
-
-
-
-
-
-
-
-
-Fav pic of the day! :D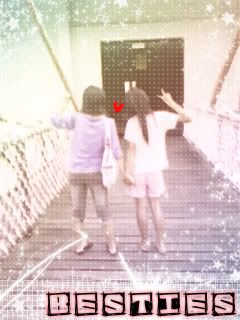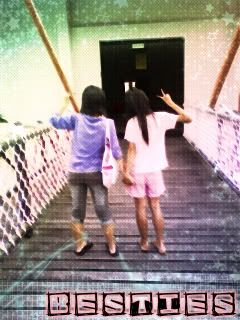 I dunno which one nicer leh :/
Ah! Bye lah! :D