WOOHOO!
Went to different places today! :D
ThankQ Auntie Eve for jio-ing me there :D
It's so fun lah! :D
Me & my sis woked up at 11.ooAM today cause we gotta be prepared at 12PM.
Packed & bathed, but we were ready at 12.3oPM ;x
Sorry for being late! ;p
So we train-ed to Lavender, then we first bused to Fish Farm :D
While bus-ing, me & Sheryl started camwhoring :D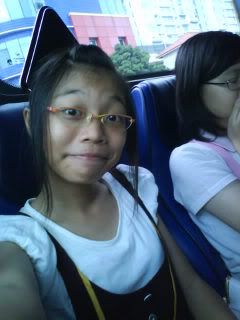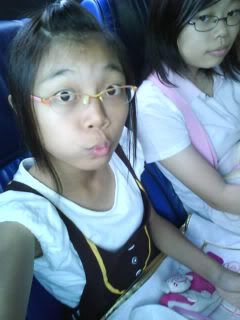 Me & Stacy :D Finally took one pict with her, I think the last time I took with her was..1 year ago? :/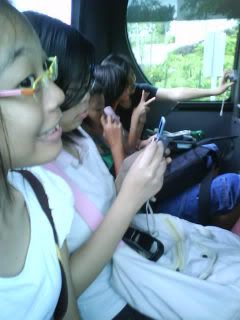 Caught Sheryl camwhoring with my sis! :D


Heeheehee :p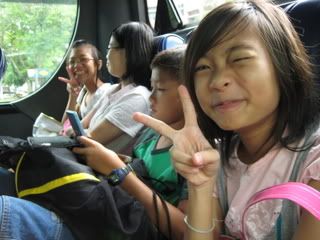 I like this pic :D

& so, we reached The Fish Farm :D
I'm not that in on fishes actually, so I just.. camwhored again? :p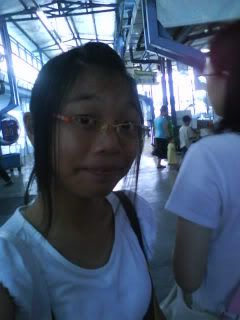 I bought Icy Grape Ice Cream :D
My fav. man! Remember? The one that I have my tongue turned purple? xD

& so, we continued our journey.
Next destination is, The Vegetable Farm >:D
I hate vegetable! I refused to get out of the bus :/
But I'm lucky that I DID get out of the bus :D
Not because I suddenly got interested in vege lah! It's because I saw doggies! :D
Sadded, I didn't manage to take a picture of that cute doggy because it ran so fast! D:
Sobbs..
& Then, I saw SUNFLOWER!! My fav. flower :D
Take out your cams!!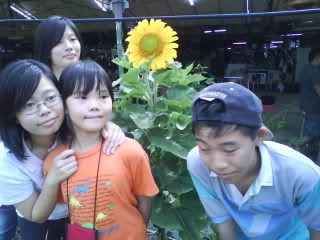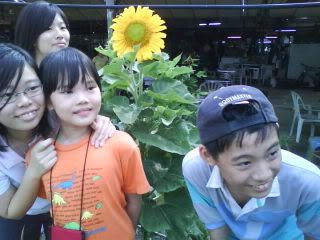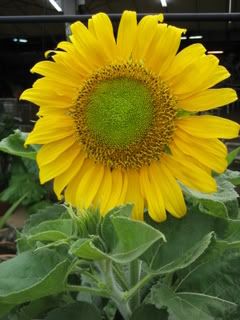 Nice hor? :D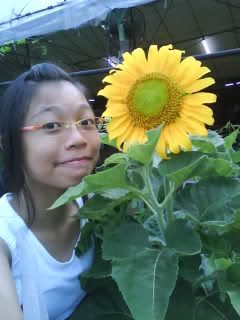 So kewl...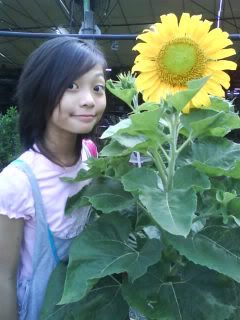 My sissy(: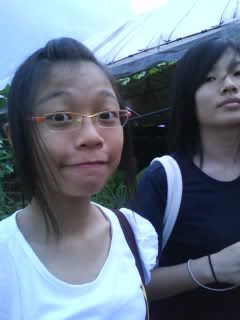 Wanted t take myself only but caught Sheryl too(:
& Then we stopped at
Sembawang Sun Plaza
to buy our dinners :D
I bought 2pcs Chicken from KFC again! xD
Damn nice lahh!(:
*
Tempting
*
Bused again but this time, we are going to our
Final Destination
:D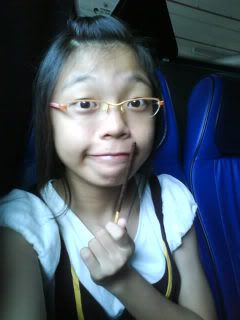 Pokey that the little boy gave me :D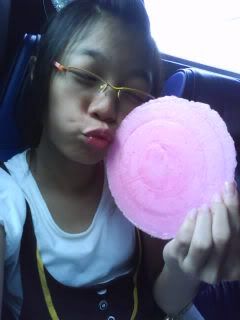 Pink

biskuit that the little boy gave me too xD

Then, we reached!
Phew, it's like finally luh xD
Their security thingy damn high loh, still must check bags before entering :/
Felt so sianned because the queue is damn freaking long!
but something made my mood better is because..
I SAW ANGMOS!
ANGMOS ARE DAMN CHIO OKAY! :D
ESPECIALLY SMALL CHILD WITH BIG BLUE EYES! x)
FEMALE ADULTS WITH THEIR LONG & NICE BLONDED HAIR!! :D

okay, then we entered & put our carpets properly for us to sit down :D
We ate, we chatted, we rest & blahs..
Got my FOC Candy Floss :D
oooo, I love
PINK
candy floss(: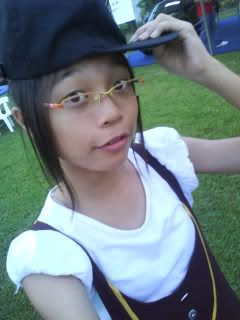 Sissy's cap xD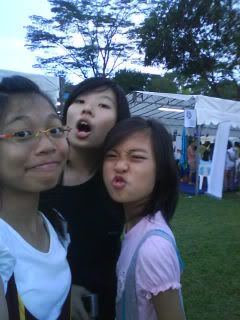 Spastic acts xD


Then when the sky got darker & darker till it was about 7PM+ I think, there is..
FIREWORKS! :D Woo!
I f.love fireworks too lah! :D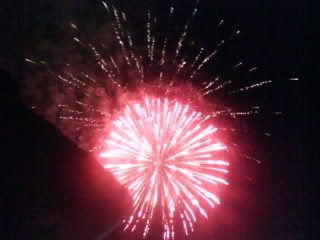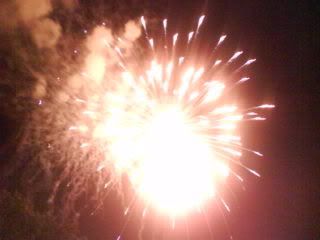 Video-ed too, it's best if you wait till my blog song end first :D
Then on full blast volume to hear the fireworks x)
& hor, hope ya dunt mind the little girl shouting & screaming over there xD
After the fireworks, cleared our carpets & rubbish then we went to bus-ed again back home :D
By the time I reached home, it was already 9.ooPM ;x
Last part of the video damn nice! ENJOY! :D