Current mood: Misses.
Hey yo,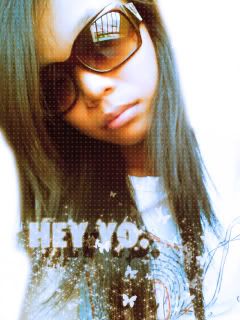 Dork.




HAPPY T4E ONE YEAR!<3
Yeah, it's T4E's one year today :D
Wanted to go out with them but
Ziyi
♥ CMI):
oh wells, we'll have to celebrate it next week then :D
Went out with
MOM
♥ ytd, cause she have to go overseas D:
one, to go to her homeland & to see her mom & dad which is my grandparents :D
Two, to watch her fav. singer's concert, BIRD :D
I hope you have fun luhr(:
Going to see BIRD's concert is one of my mum's
Xin yuan
.
Have many many fun okay!
Must miss me okay! I'll be waiting for your phonecall. (':
*
God, must bless my mummy okay!
*(':
PEISAN, AZARIA, LILI, ZIYI, I <3 you all! :D
Even tho we're not close to Lili anymore,
I still treat her as my bestfriend(':
& That, will never change. <3
Today is our bigbig day,
come on, let's sway.